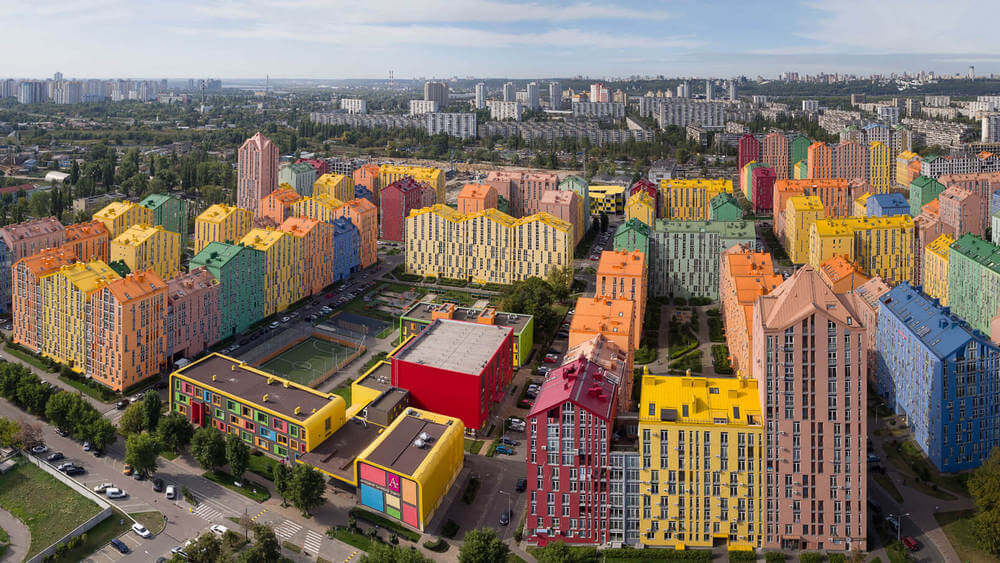 Case study: Comfort Town mobile app
January 16, 2021
Comfort Town is the Ukraine's first residential complex based on the block development principle. It has it roots in 2011 and now became one of the most beautiful living environments with its green zones, sport complex, kindergardens, schools, shopping mall, parking areas and more.
In 2019 Comfort Town wanted a new website for complex residents. The task was to build up a website that will cover the main functionnality like as registering new inhabitants, editing personnal information, paying bills and submiting visitors enterences requests.
Massive Kinetic made up with this task: we built a website that satisfied all the requirements and moreover - was enthusiastically evaluated by users. So after a while the client returned to ask for a the complex mobile application.
Prototyping and design
As usual, there is a draft and a production versions of a mobile application. While working on Comfort Town App design have tried various options: different color schemes, patterns, elements. Here is the version from the very beginning of design stage
and a few more successive options here
The features
While speaking of the residential complex life: it's always busy and full of everyday routine: bills and other payments, maintenance services, visitors enterance access and so on...
We have designed the app to be all-in-one helping center for Comfort Town inhabitants.
The first thing you need to know about the Comfort Town App is that it's not public. It means that to get the registration confirmed you will need the document that verifies you are the CT appartment holder or renter.
Security requests
Comfort Town is a private complex, that can be accessed only by it's residents and guarded by 10+ security posts. When the resident wants to invite visitors - it is required to create an entry request so the security company knew the approximate time, visitors names and the licence plate number if needed. Those requests can be made through the mobile app in 2 clicks.
Service requests
When some technical problems occure in an appartment, in a house hall or somewhere at the territory - a resident creates the service request via the app and the service company comes to fix them.
Comfort Town mobile app. Main page
Payments and partners integrations
Paying bills and the most popular online services like Megogo TV and zakaz.ua delivery are also available in the Comfort Town mobile app. Just choose the icon you need and pay in a click.
Instant notifications
To inform users about the most important news and events we added push notifications. This became a top-notch functionnality for Comfort Town management company as well as for residents.
Instead of a conclusion we wanna say, that Comfort Town App is a great project that helps make people lifes easier. We are proud to be a part of it and we are looking forward to adding new features to this amazing app!