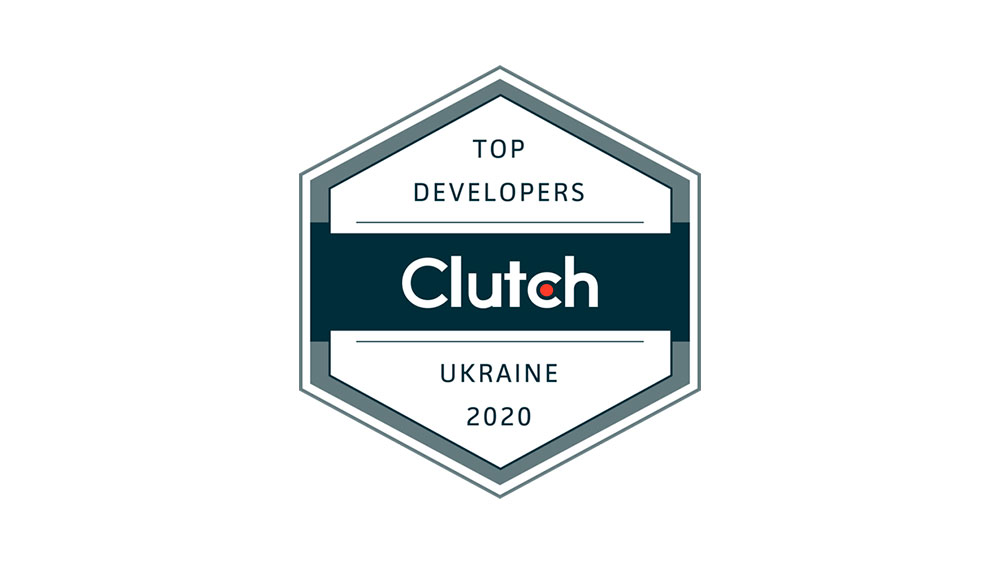 2020 Top Web & E-Commerce Developer in Ukraine Award
December 25, 2020
Web development moves pretty fast. If you don't stop and look around once in a while, you could miss it. As a rapidly changing space, it can be difficult to decide which web development trends and practices to focus on or ignore.
Last year, we established ourselves as a young and ambitious IT company on a mission to create top-quality solutions and products. We serve small businesses in the utilities, consumer products, retail, telecommunications, and IT sectors.
Our services include web development, web design, UI/UX design, ERP consulting, managed IT services, mobile app development, e-commerce development, and app management. Our dedicated team members work on many projects for our partners.
In an ongoing project, we're handling development for a property management company. For this project, we've provided UI/UX design, system integrations, and cross platform mobile app development services.
We've done a successful job in accomplishing all of the client's requirements and specifications. As a result, the PR manager and product owner of the company kindly took the time to leave us a review about our work. They said, "They are always staying in touch - reliability on making sole decisions upon minor task matters - hardworking professionals."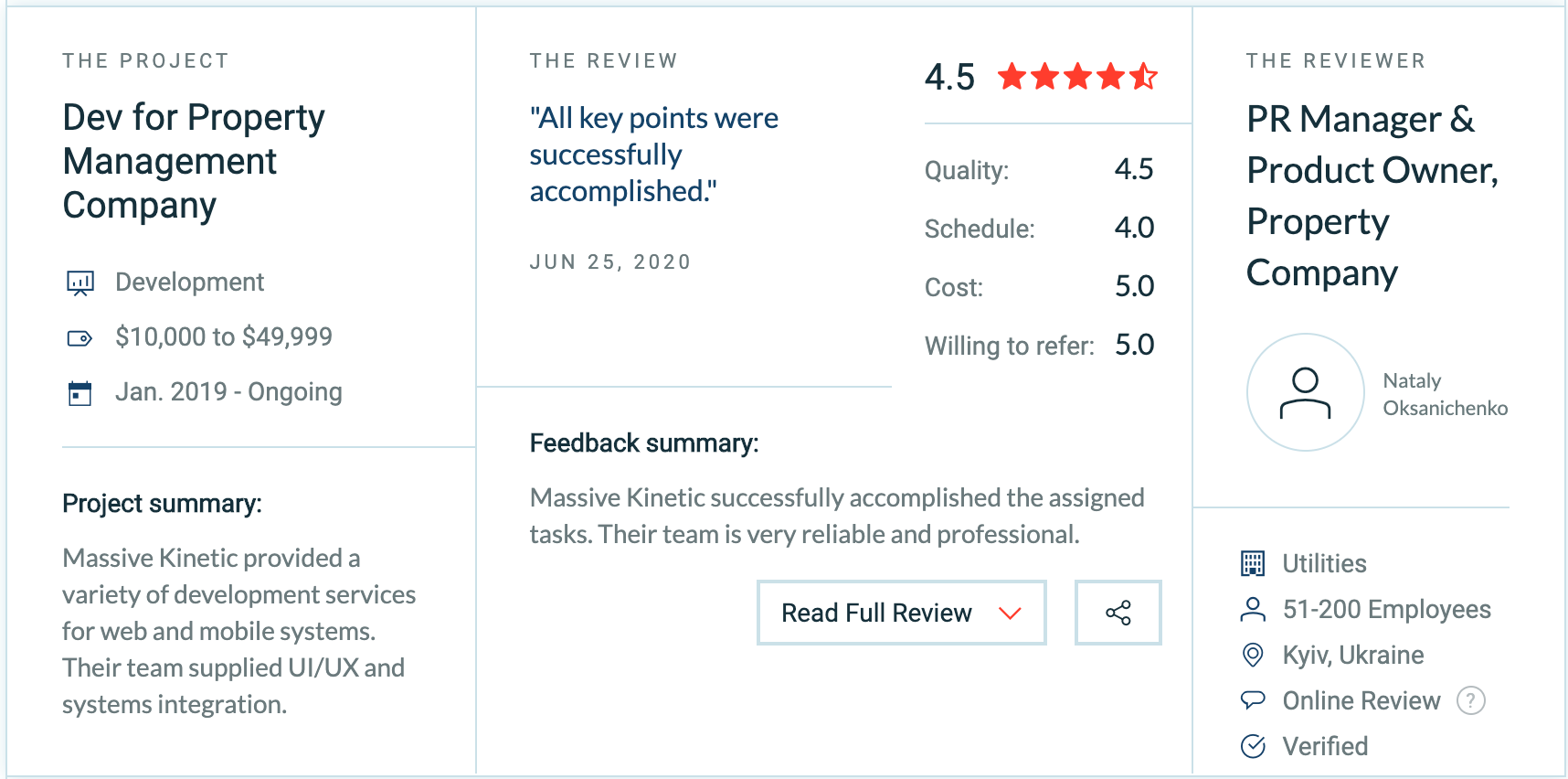 It's always nice to receive constructive feedback and validation for our successes. That's why we'd like to announce our exciting news with you all.
We've received a Clutch award for being a 2020 top web and e-commerce developer in Ukraine. Considering our company was established in 2019, this is a huge and unexpected accomplishment. This means 2020 research says that we're a leader in our industry and local Ukraine market!
We're so thrilled and humbled for this recognition! Throughout the year, Clutch highlights its highest-ranking firms across industries and locations. The Clutch Leader Awards recognize companies' commitment to building their expertise, providing stellar customer service, and producing high-quality results for clients.
We want to thank all of our partners because there's no way we would have received this award without you! Thank you from the bottom of our hearts!
If you'd like to discuss your next project with us, be sure to check in!